Decorative Finishing by Ronda C. Howard offers homeowners and commercial property owners the following:


Venetian Plaster: The classic look of Venetian plaster has been applied to surfaces for centuries. It is perhaps the longest continuously used decorative painting finish in existence. It can be found in medieval villas or contemporary homes. Shown in this photo is a high polish venetian plaster, but many different sheens can be acheived as well as variation in texture.


Metallic Venetian Plaster: With the heightened popularity of metallics in today's design trends this slight twist on a classic technique may be exactly what you are looking for.


There are also specialty plasters that can be incorporated to create the look of stone, granite, and marble or to create the look of aged broken plaster with exposed bricks as in this photo.


Advanced Faux Finishing: Marble, stone , woodgraining and leather. This service is priced according to the complexity of the marble, stone, leather or wood grain to be duplicated. Minimum fees apply to this service. Please ask when requesting these services.


Decorative Finishing: Decorative finishes are Multi-layered textured or non textured finishes that incorporate many different techniques and materials to create depth and dimension to your space. Finishes are customized to your fabrics and/or color choices. Hundreds of designs are available for you to choose from. Most finishes are custom created for you, turning your dreams into reality. Pricing for textured finishes start at $3.00 a square foot and up depending on materials used to create your finish. The best professional products available are used to create custom decorative finishes. The products used to achieve custom finishes are of the highest quality and cannot be found in a home improvement store. Whether a repetitive all over design of damask, or contemporary textural metallics, our talented artist can surpass your expectations.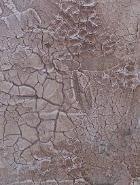 Crackle: Give your surface the look of timeless beauty with a crackle finish. This is a time tested technique used on some of the most expensive furniture and picture frames found in the designer market. This gently worn aged crackle finish also looks great on columns, mantels, crown molding or trim woodwork.


Stenciling: An ages old technique that is utilized when exact duplication of a pattern is necessary. Advanced stenciling techniques are used to create sophisticated finishes incorporating plaster, pattern, and color.


Decorative Painting: Decorative painting can be applied to many surfaces to make something ordinary into something unique, different and pretty, like this cornice board.


Countertop Resurfaceing- Do you have outdated countertops but don't want to replace them? Let us resurface them to look like granite or marble or even metallic with embedded designs, The options are endless.


Tile Resurfacing-We can resurface boring ceramic tile too. We can make it look like marble or stone or even create decorative designs to make them look more modern and interesting.


Hand Painted Fabric-The uses for this service are endless. Do you have fabric on your kitchen chairs that is showing its age. Instead of replacing it or recovering, have us paint an interesting design onto the fabric to extend the life of your fabric? How about A plain boring window treatment or a fabric lamp shade? Just about any fabric can be embelished with painted ornamentation. Save money by renewing it with a custom handpainted design.


Cabinet Refinishing: A great solution to give your old tired cabinets a new look without the expense of replacing them. Cabinet Finishes are customized to your home's palette and decor and can be refinished to enhance your room with the look and feel of European elegance or to match your modern decor.


Murals: A mural can be the perfect addition for any room in your home or office. Gaze out an imaginary window at your personal view of Tuscany or open up an indoor space with a hand painted flower garden or an ocean view. The options are limited only by your imagination.


Gilding: Technique of applying gold leaf or powder to surfaces. Gold leafing is used on many different substrates such as wood, stone, or metal. Silver, bronze, and copper leaf can also be used to add metallic ornamentation to light fixtures, furniture, walls, and more. Gold leafing can also be incorporated into decorative finishes as shown in this photo.

Interior Design and Decoration-Need help designing and decorating your room? Ronda can help you with that too. Ronda completed Interior Design from Ohio University in 1993. She can help you with floor planning, color selection and choosing accessories to make your room complete.

Initial Consultation: Recieve award winning professional assistance choosing colors and textures to create an enviornment to reflect your good taste and style. Consultation fees are listed below:

Initial Consultations fees are based on mileage from Salem, Ohio and are based on a one hour consultation.

0-35 miles $35.00

35-65 miles $50.00

65-100 miles $75.00

Consultations over 100 miles are priced on request and fees are dependent on mileage and location. Other fees may be assessed for consultations over 100 miles such as per diem, motel, airline and rental car/transportation fees. For local( 30-100 miles)Consultations, the second consultation is free. The second consultation is to present your custom samples to you for your approval. If additional consultations are requested or requried, the Artists reserves the right to assess additional fees for the consultation. Consultations for over 100 miles are priced as mentioned above and are subject to the same as an initial consultation.

The artist will create custom samples for each client for a fee of $75.00 for up to 3 sample boards for finishing work. This fee is taken off of your final payment for services. If you do not have work performed, the fee is for the creation of sample boards and is non-refundable. If more than 3 sample boards per area are requested there is a fee of $30.00 per sample board that is non-refundable. For local( 30-100 miles)Consultations, the second consultation is free. The second consultation is to present your custom samples to you for your approval. If additional consultations are requested or requried, the Artists reserves the right to assess additional fees for the consultation. Consultations over 100 miles are priced as mentioned above and subject to the same as an initial consultation. Interior design and floor plans are prices according to the project.

After you have chosen the finish for your space, you are given a price for the completed project, an estimated time for project completion and a tentative start date. The payment requirements are one third to schedule the project, one third on the day the project starts and the balance when work is completed. The Artist reserves the right to deviate from this from time to time for large commercial projects, furniture, cabintety, doors etc., or dependent on many variables such as the size of the project, amount of time on a job site and number of crew members. To schedule a consultation appointment, call 330-853-3999 or you may e-mail the artist at choward5@neo.rr.com.


Why use a Decorative Finish instead of wallpaper?
Wallpaper is produced for the masses and not custom designed just for you. Our designs are rarely repeated and as our customer you will receive a consultation to see your space, color choices and to discuss your goals. At that time we can discuss color, fabrics, design concepts and more, then create a finish that will reflect your personallity and style.You won't need to spend endless hours looking through wallpaper books and making trips back and forth to the store. After your finish is complete it will last as long as you want it to be there. Small scratches and nicks are usually easy to repair and everyday wear and dirt is rarely visible but can be easily cleaned with mild soap and water. Your walls will be a conversation piece and enhance all the other investments in your home as well as make your home unique and personal, and there are no seams.

How much does a faux finish or decorative finish cost?
Our prices are very competitive for professional decorative and faux finishing. The cost can vary dramatically depending on the type of finish. Glazed finishes are usually the least expensive depending on the number of layers of glazes. Textures and specialty finishes and venetian plaster fall in the high end range.

Will the walls/ceilings look exactly like the sample?
A sample board is usually about 12"by 14 " or at the largest 20" x 16 " version of the Finish. With a small sample there is not way to fully show all variations that occur within a finish, so yes there are normally slight variations from the sample. Keep in mind that this is artwork and is hand finished. Each project is unique and many things can affect the final result. Example are lighting, fabrics, and flooring. Ronda's goal for you and your space is to create a finished project that reflects your taste and style and is as unique as you. We ensure that you are satisfied with the end result.

How do I care for Finished walls?
It normally takes 2 to 3 weeks before walls are fully cured even though they may feel dry to the touch. Never scour Finished walls with anything abrasive. A soft damp cloth can be used to remove any dirt once walls have cured. In high traffic areas some customers choose to apply a varnish coat over finished walls. Varnishes can be either flat, satin or gloss.

How do I prepare my walls for a decorative finish?
Walls and surfaces are usually prepared by the artist and/crew, however is you wish to have the preperation done by a painter or do it youself, there are a few things to keep in mind. Any repairs to the surface(nail holes, or damaged walls) should be repaired, then the walls should be base coated with a high quality latex paint. If a special primer or metallic paint is required as a basecoat we will work directly with you or your painter to ensure the correct basecoat is applied. This information usually cannot be given at the intitial consultation but can be given after a finish is selected.


How soon after the finish is selected will my project be completed?
After the finish or design is chosen and a 25% deposit is recieved, the artist will schedule the project. The wait time varies due to the artists schedule and time to order supplies to complete the project. Usually the artist is booked up eight to ten weeks in advance. During this time whatever design work and preparation necessary will take place. Sometimes we are able to fit your job in sooner if we receive a cancellation or if another job is delayed or rescheduled. It is recommended that you move forward with your preparation as quickly as possible so when we're ready, you're ready. If you have a special event taking place at your home, please advise us up front. We will do our best to get your project done in time.

What do we need to do in preparation for the start of the project?
We do not move heavy furniture or breakables. Some flooring materials are more susceptible to damage so we appreciate it if you can move your own furniture into the center of the room or at a minimum of 3 feet from the walls if the wall are being finished. Small tables and chairs are no problem. Fragile items and picture frames and mirrors should also be moved prior to our arrival. By doing these things allows for the artist or artists to spend our time creating your finish in the time allotted.


HOW TO HIRE A DECORATIVE ARTIST/FAUX FINISHER

My painter said that he could do faux or decorative finishes.
There are some painting contractors who do some basic decorative painting techniques well, however General Painting Contractors don't always have a specific background in decorative finishing. Professional Decorative Finishing is totally different than just painting a room and it is much more than taking a sponge or a rag and going bloop, bloop, bloop on a wall. Questions concerning the proper credentials and history of past projects should be asked of any person who you are considering to hire for a decorative project. Materials used are professional decorative arts materials that traditional painting contractors do not have access to. Quality materials help achieve great results.


Keep in mind that the cheapest is not always the best. Good decorative artists may cost a little more, but they are educated and use only the best professional materials that are designed for the decorative arts industry. A decorative artist usually invests a great deal of time and money in their education, continually researching for and training with new products. We have seen uneducated painters and do it your selfers get into a big mess when attempting to do Professional Finishes without a specific background in Decorative Finishing. Advanced color theory, product knowledge and attention to detail take many years of experience and quality education.


What questions should I ask when meeting with a decorative artist?
Because there are more and more people entering the decorative arts field, it is very important that you ask specific questions and discuss credentials with anyone that you are considering for a project. It is very important that you view the artist's portfolio to determine the quality of the individual's work. If you are going to invest in a decorative finish for your home or business, the decision should be based on who can give you the quality that you require at a fair price. Good decorative artists are not necessarily the cheapest. Below are some questions to ask of anyone that you are considering for a project:

Do you have a portfolio of past work?

How long have you been working in the decorative arts field?

What materials do you use? Where do you get them? (note: as mentioned in other places in this website, professional finishing materials are not obtained at the local home and garden centers or paint stores.)


Do you carry general liability insurance?

What materials will you be using and will the finish require specials attention or care? Depending on the finish, there may be special care instructions necessary to keep your finish beautiful for years to come. This is very important if a finisher is applying a finish to a counter top, resurfacing existing tile, or applying a finish outdoors.